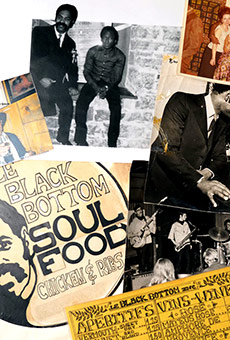 As part of the Festival d'histoire de Montréal 2023, ARCMTL and Afromusée present:
Free, Saturday May 13 13h – 17h
Afromusée, 533 Ontario E. métro Berri
Don't forget to check out our Youtube channel and its collections of videos, including a new playlist of ephemeral films and home movies. We've also placed a collection of Montreal zines and magazines on our page at archive.org .
Also, last December we launched in partnership with the Afromusée a new website that features an interactive story map about the history of important arts and cultural venues called Nights of Montreal.
If you'd like to consult the archives at our archive centre, please contact us by email to make an appointment.