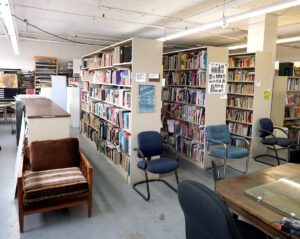 ARCMTL is proud to begin announcing programming for 2023!
First of all, don't forget to check out our Youtube channel and its collections of videos, including a new playlist of ephemeral films and home movies. We've also placed a collection of Montreal zines and magazines on our page at archive.org .
Also, last December we launched in partnership with the Afromusée a new website that features an interactive story map about the history of important arts and cultural venues called Nights of Montreal.
Spring programming around our Expozine festival launches this April with a new series of literary zines, as well as an event at the Festival de Poèsie de Montréal and the Blue Metropolis Festival. Stay tuned for more information!
If you'd like to consult the archives at our archive centre, please contact us by email to make an appointment.